We believe that successful architecture is best achieved through effective partnerships of all project stakeholders with the common goal of optimizing functional and market viability through creative design. We work together with our Clients as a collaborative team member. We are dedicated to understanding our Client's economic and functional goals. We adopt them as our own, and work together with them towards implementation. Our design philosophy constantly seeks to produce excellence, high quality work, completed on time and within budget. Function, Efficiency, Beauty, and Economy are the keystones of each CLA project. Good and simple ideas beget great designs. But design is nothing without details and finesse. It's the little things that matter. And with those, we bring the experience and dedication to deliver your dream. The keen eye for design, attention to detail and the determination to deliver don't just help us create unique architecture, but timeless architecture. Here at CLA Architects, it's our guiding manifesto.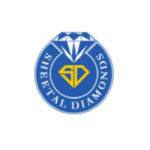 Master planning
Architecture
Interior Design
Green Building Design
Project Management Consultant
Civil and Interior trunkey
Ar.Chetan Limbachiya,
Principal Architect.
Principal Architect and Founder, Chetan believes in architecture of simplicity, honesty and direct personal expression. He draws his inspiration from art from the Italian renaissance to the abstract expressionists. He enjoys lots of music, dance, travelling, exploring new adventures spot and fitness funda towards healthy lifestyle. He is a great leader and has in-depth of experience in Budgeting and Scheduling of the Project. Simple working philosophy in practical manner towards functional design with budget and aesthetically sound.
Arch. from SCET, South Gujarat University, Gujarat, India
Registered Architect with Council of Architecture COA-New Delhi
Registered Architect with Municipal Corporation of Greater Mumbai (MCGM)
Saishwar Das
Associate Architect
Om Patil
Project execution head & Civil engineer
Nikhil Bhosale
Licensed Surveyor